Today I have the pleasure of introducing our readers to one of our newer small business partners,
Kate's Little Shop, LLC
. Logan and Katie run an Etsy store selling all sorts of home accents from planter boxes to mason jars to decorative signs. Their motto "Where Southern Roots Inspire Rustic Decor" is perfect! They mostly use D. Lawless as a supplier of screws, hinges, and bumpers, so there isn't much exciting to see below from our end. But these beautiful projects speak for themselves and so does their 1,800 reviews with an average of 5/5! Having reviews this high is darn near impossible! We know from experience! You could give stuff away free and people will still rate you poorly sometimes, lol!
D. Lawless Hardware started nearly 25 years ago supplying hardware exclusively to small time makers and individually owned businesses in our community. As the furniture business has sadly moved on from Olney, IL in past 10 years, it's great to be able to connect over the internet and now work with unique small businesses from all over the country.
Kate's Little Shop
comes to us from Angier, NC!
So below I've taken the opportunity with Valentine's Day and Mother's Day in the near future to post a few of their projects that appeal the most to me. Please take time to click over and browse their wide selection. Logan and Katie have given me a coupon for you to use for 5% off with coupon code: DLAWLESS5
First off, I love stuff I've never seen before and these
giant rulers
are really neat! From their site, "The perfect way to measure your little ones growth!! No mess on the walls, easily moves with you to your next home, and a perfect way to add a little rustic charm."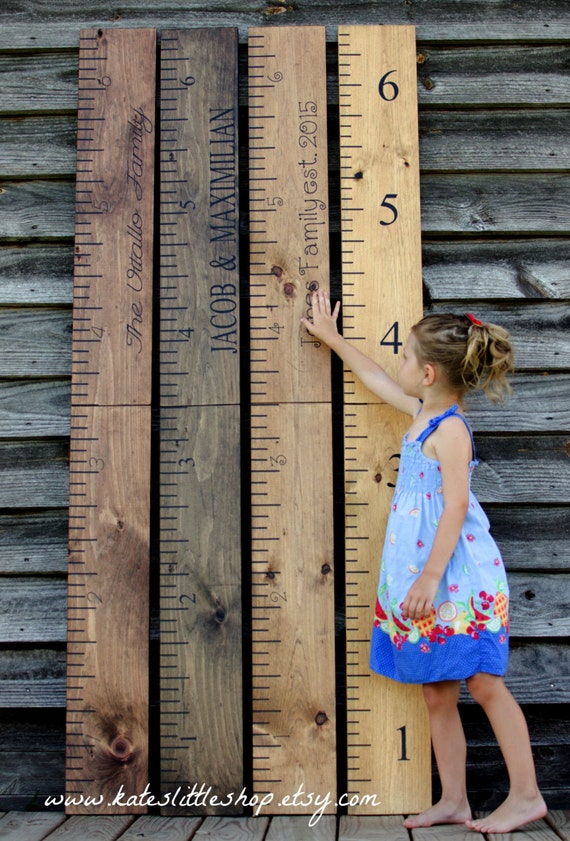 Another great gift idea would be these
customized block sets
for newborns or any other special occasions. They describe this project like this, "This is a "Count Up." The perfect way to track and display your little one's age as they grow. So many moms love to take pictures of their new baby as they grow from week to week, and then month to month. This is the perfect way to stage your own photo shoot."