One of the lines of hardware I am most proud of developing over the years is our collection of knob and pull bases for creating and crafting your own cabinet knobs. Not to toot our own horn, but I believe we are in great part responsible for an entire cottage industry of independent custom hardware makers selling on Etsy, Ebay, and even their own online stores throughout the country. We literally have sold over 100,000 of these little knob making bases since we started the line about 5 years ago. Before that, knob making parts cost $2-3 each, making the probability of a building profitable business designing custom cabinet knobs very low.
Many of our bases are used personally for crafting totally unique and one of a kind knobs for someone's own home. But many more end up on amazing custom glass and ceramic knobs that are being sold all over the world. Some of these are truly works of art and I wanted to share them with you and also create a nice source page for anyone looking for stuff you can't find at D. Lawless or for someone that won't settle for the mass produced stuff. Or maybe you are just looking for ideas and want to make your own hardware soon!
Below, in no particular order, I am going to run through a long list of small business partners we've gained over the years that are making their own knobs and making a little money too. Although growing, and we probably look big to some, we are a small business ourselves and it's nice to be able to support the people that support us. Without further ado...
Years ago we got our start in this niche with
Sietto
. We were contacted by the designer to develop knob hardware for his beautiful designs. While developing pieces for Sietto we decided to take a chance and develop our own parts for retail. So in a very big way all the companies below benefited from Sietto's vision and success. In order to purchase Sietto's beautiful knobs you have to shop at one of our competitors! But, oh well...here is a
list of sites that sell Sietto
. And here are some nice examples of their work using our bases.
Kribensis Glass Arts
is a newer Etsy store with some really wonderful custom blown glass pieces. Donald recently began blowing glass knobs and they are really very stunning! All items in his store are designed and created in the Florida Keys. Made from hand blown and worked borosilicate glass. Each one handcrafted!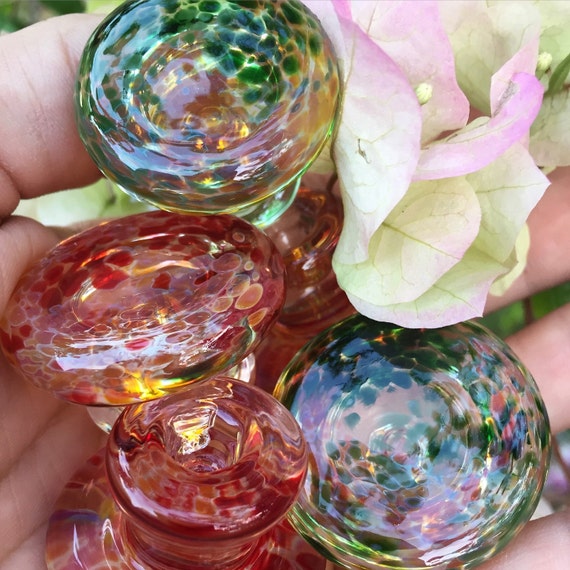 Knucklehead Knobs
has been a customer for awhile now and they create a variety beautiful stone and glass knobs using our bases. With over 3,500 Etsy sales and a 5 star rating you can be you are getting some high end unique pieces when you buy from Knucklehead Knobs. It's fantastic to supply people with ratings even higher than ours! You can click through to the store on each picture!
3DGlassDesigns
is a new customer of ours selling on Etsy. They've been doing dichroic glass for all sorts of other stuff for awhile now but they just started getting bases from us and creating these beauties below. From their site, "Unique, Dazzling, and Distinctive Dichroic Glass Jewelry. One of a kind dichroic glass creations featuring handmade furnace glass, starphire glass, sterling silver, copper and brass bezel settings. Each piece is a true work of art, sure to become a family heirloom." All of the above applies to their cabinet hardware creations as well!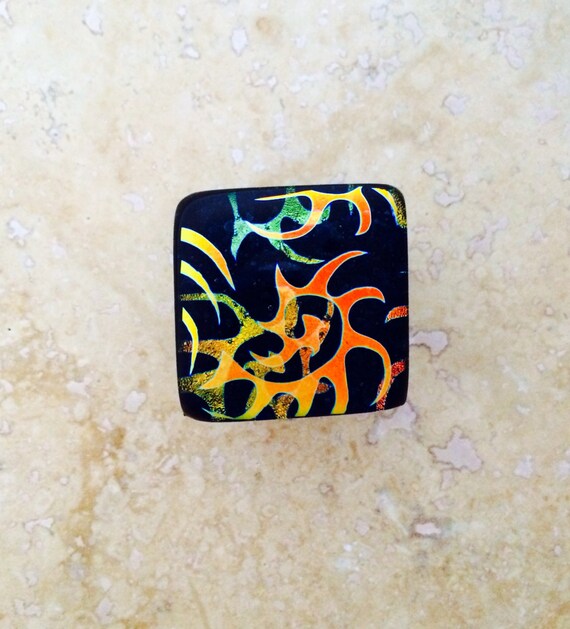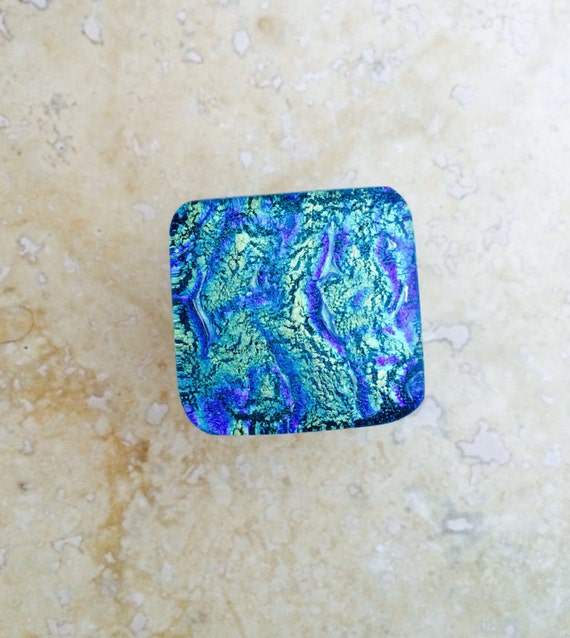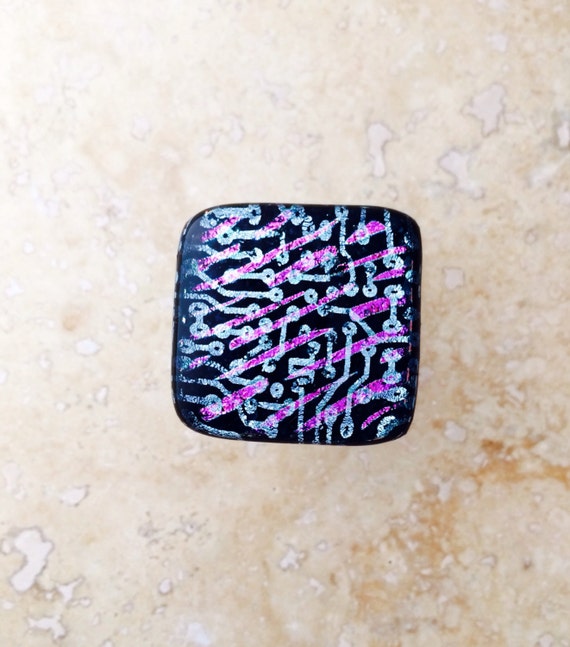 Uneek Glass Fusions
is a long time customer and produces wonder handcrafted glass cabinet hardware, accent tile, lighting and more! They use our bases when making their custom hardware and we couldn't be happier. Also winner's of a Best of Houzz award in both 2014 and 2015! Here's a bit of their work...
Next up we have another long time customer in
Art De Fleur
. Art De Fleur is another Etsy small business creating all sorts of beautiful glass work. A portion of their store sells a variety of really modern and sleek styles of glass knobs using our bases of course. I really love the modern touch of these knobs, some of my favorites!
And finally we have another great customer of ours
Prettyware on Etsy
! We supply Prettyware with a variety of hardware which Prettyware totally customizes to turn the pieces into really totally one of a kind accents to your home. The hand painted glass knobs she makes using our plain clear glass knobs are my favorites!
I know there are other people using our bases for their business and I didn't mean to leave anyone out. I'll be gathering another 5-10 stores together in the future for part two of this article. Please contact me if I left you out! Have a good one everyone!