Woke up today, took the dog out and saw the bright crescent moon rising with Venus bright and right beside it! A great way to start the day, I can feel the vibes already from the heavens above! Then I sit down at my computer and see all these wonderful project photos waiting for me and I know it will be a good day. Better than yesterday anyways when my water main burst and the basement flooded...lol.
Anyways, without further ado I will start off with this amazingly intricate piece from
Junque with a Purpose
. Ryann used some of recently added
India style glass knobs
and used General Finishes products to makeover this beast of a dresser!
The detail is awesome and it's an honor to have our hardware adorning this piece. Here's a closeup of the detail and our knobs together.
Next up is a nice matching dresser set by one of my biggest contributors Tommye at ReDesign by Doherty. I still have no idea how Tommye consistently puts out so many nice pieces, I suspect she ahs a staff she doesn't tell anyone about! She used some heavy
glass ball knobs
on the top drawers and I believe it is the hardware from the original below.
Over at
Marty's Musings
we had the pleasure of being featured in her post about how to choose the right cabinet hardware and it looks like she knows what she's talking about! Marty used some matching antique pewter hardware on her kitchen makeover and the result is beautiful. I am a big fan of white cabinets as they contrast the hardware nicely.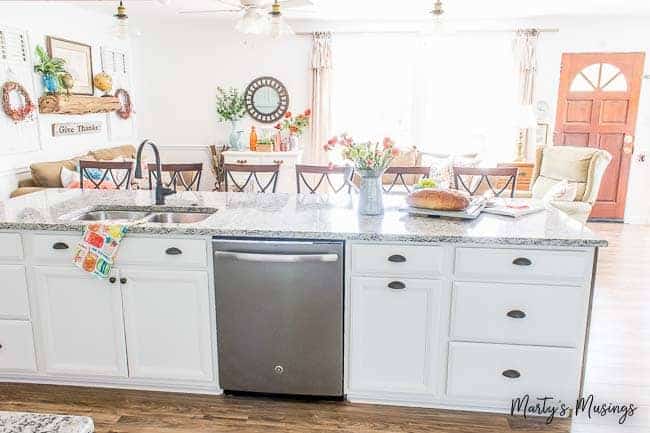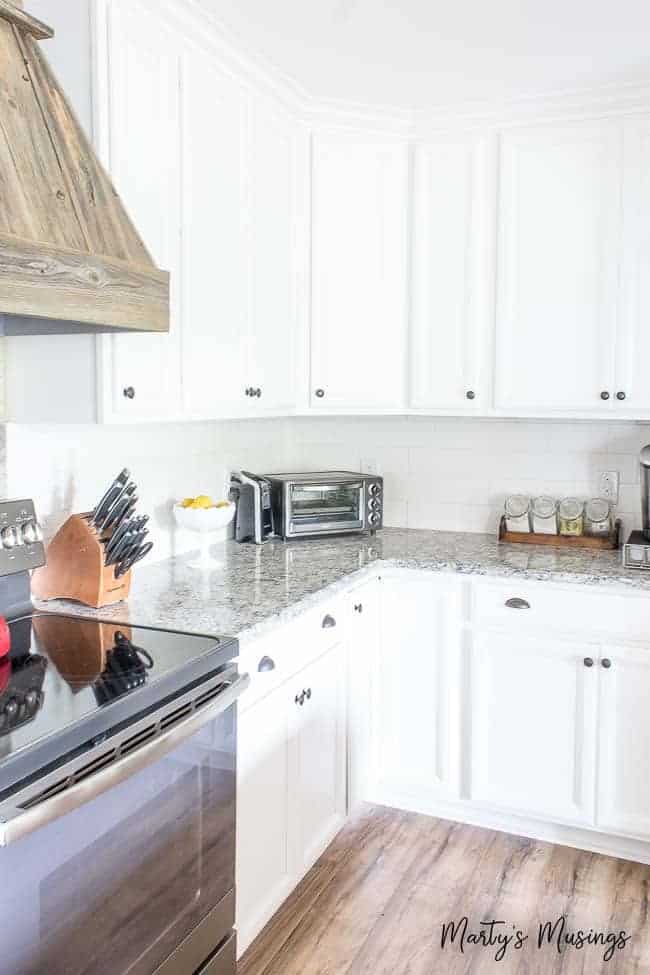 And here's a preview shot from
Brepurposed
of a kitchen we helped on with the hardware on. It's beautiful so I couldn't resist sharing now, but I'll share more it once it's fully finished up.